A Plain English Guide to Internet Marketing 
Internet Marketing Resources You Can Use. 
Here is a list of books and other resources you can use to market your business on the internet. All the books I have listed here I have personally read and found them to be very informative and useful. 
Books and resources are listed in no particular order. 
In the interest of full disclosure, I am a Powells, Amazon and SBI Affiliate.
If you have decided to build your own website, I would highly recommend SBI (Site Build It). I used SBI to build this website.   In my opinion they offer more in terms of website features, site owner benefits, and education than all the domain hosting companies I have researched.  And, all this at a very reasonable price. 
Learn more by clicking on the link below.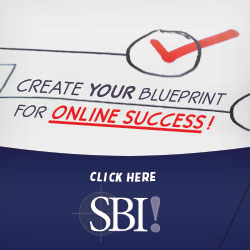 If you currently have a WordPress web site, and are interested in boosting your results, I would highly recommend SBI for WordPress.  This program lets you enjoy all the benefits of the SBI system with your WordPress website.  This program is very reasonably priced and represents an outstanding value.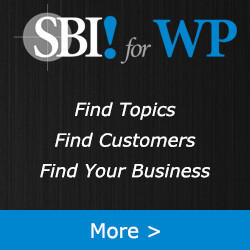 Epic Content Marketing is an excellent book describing Just what content marketing is and how you can benefit from it. 
Power Questions: Build Relationships, Win New Business, and Influence Others, is an outstanding book.  In it you will learn questions you can use, along with the situations in which to use them, that will help you build deep long lasting relationships with prospects, clients and customers. 
Power Questions Build Relationships Win New Business & Influence Others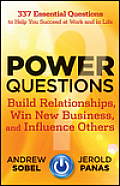 by Andrew Sobel, Jerold PanasHardcover
Just starting out?  Overwhelmed by the thought of writing a business plan? The Plan as You Go Business Plan is a must read for small business owners. 
The Plan-As-You-Go Business Plan

by Tim BerryTrade Paperback
The Social Styles Handbook is a must read.  Learning the 4 basic Social Styles will give you tremendous insight into yourself, your employees, and your customers. 
The Social Styles Handbook: Adapt Your Style to Win Trust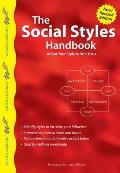 by Larry Wilson and Learning Library WilsonTrade Paperback
Traction: A Startup Guide to Getting Customers describes how to use various and sometimes unique ways to attract customers to your business.  
Buyer Personas: How to Gain Insight Into Your Customers Expectations.  This book tells you how to go about setting up Buyer Personas; the people you need to address in your online marketing. 
World Wide Rave: Creating Triggers that Get Millions of People to Spread Your Ideas and Share Your Stories is a good primer on how to build a marketing campaign on today's internet.
Growth Hacking with Content Marketing  describes ways to drive more visitors to your website.
Marketing: A Love Story  An excellent book on how to tell the story of your business and make your ideas resonate.
Everybody Writes: Your go to Guide to Creating Ridiculously Good Content   If you think you can't write...think again.  An excellent outline for anyone who wants to promote their business on the web. 
Social media marketing- All in one for Dummies. Learn the latest social media marketing techniques.This bestselling guide to social media marketing has been completely updated to cover the newest vehicles

The Constant Contact Guide to E-Mail Marketing. The Constant Contact Guide to Email Marketing presents best practices and relationship-building principles from America's leading email marketing firm.

The Ultimate Guide to Blogging.   Blogging can be tremendously valuable to both individuals and businesses.The Ultimate Guide to Blogging covers everything you need to know about starting a blog, growing and promoting your blog, making money blogging, and more.